1987 was, on Earth's calendar, the 88th year of the 20th century, and the eighth year of the 1980s decade. Although this was a time period before Human formulation of stardates, this era begins with stardate 1987.0[1].
Events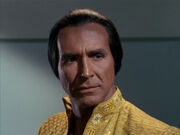 Births and deaths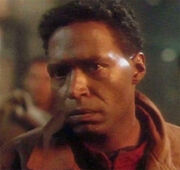 Appendices
References and notes
Releases

TOS FASA RPG adventures:
TOS FASA RPG supplements:
TOS FASA RPG deck plans:
January

February

March

April

May

June

July

August

September

"Encounter at Farpoint" is the first episode of Star Trek: The Next Generation to be aired.

Rather than airing on a network, the new series was sold into syndication, to be shown by various local television stations at a time of their choosing. Because of this, the initial airdates of each episode of the series varied throughout the normal calendar week based on the station airing the show.
October

November

December

External links