1993 was, on Earth's calendar, the 94th year of the 20th century, and the fourth year of the 1990s decade. Although this was a time period before Human formulation of stardates, this era begins with stardate 1993.0.[1]
Events
Thanks to some undercover assistance from Roberta Lincoln, the Peruvian government captures Alberto Gomez.[6]
It is known that earlier in the week Hunyadi's people assassinated a couple of Khan's most highly placed pawns in the local government.[6]
In the morning, Khan retaliates against Hunyadi by taking out an entire Serbian intelligence cell.[6]
Khan is lured to the Ajorra caves in central India by Vasily Hunyadi, force behind the Serbia government, who attempts to assassinate Khan by triggering an earthquake with an underwater concussive charge place. This earthquake was in the previously-considered aseismatic region of Maharashtra. The death toll from the quake is over 10,000 and entire villages are destroyed.[3]
NASA fixes the Hubble space telescope.[6]
Appendices
References and notes
Stories
Releases

January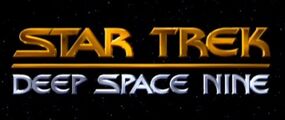 "Emissary" is the first episode of Star Trek: Deep Space Nine to be aired.

Rather than airing on a network, the new series was sold into syndication, to be shown by various local television stations at a time of their choosing. Because of this, the initial airdates of each episode of the series varied throughout the normal calendar week based on the station airing the show.
February

March

April
May

June
July

August

September

October

November

December
External links