For other uses, see Acrux.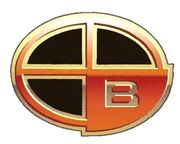 Alpha Crucis (also known as Acrux or 26–27 Crucis) is a star system, a multiple star in the space of the galaxy's Beta Quadrant.
This star group primarily consists of two type B blue stars located 321 light years from Earth, where they are visible in the constellation of Crux. This system was, by the late 24th century, a holding of the Romulan Star Empire. The Acrux system's orbit was the location of a number of worlds, including ninth planet Acrux IX. (ST video game: Starfleet Command III)
No history or specifics are established for this location in Starfleet Command III, as its name was arbitrarily selected for a Romulan system on the game map by the game software, with random attributes.
Acrux

Acrux I
Acrux II
Acrux III
Acrux IV
Acrux V
Acrux VI
Acrux VII
Acrux VIII
Stars, systems and objects of the Crux constellation
10 Crucis (Eta Crucis) • 26–27 Crucis (Acrux, Alpha Crucis) • 34 Crucis (Gacrux, Gamma Crucis) • 44 Crucis (Iota Crucis) • 46 Crucis (Becrux, Beta Crucis, Mimosa) • Acrux (Alpha Crucis, 26–27 Crucis) • Becrux (46 Crucis, Beta Crucis, Mimosa) • Coalsack Nebula • Crux Arm • Eta Crucis (10 Crucis) • Gacrux (34 Crucis, Gamma Crucis) • Iota Crucis (44 Crucis) • Mimosa (46 Crucis, Becrux, Beta Crucis)
Community content is available under
CC-BY-SA
unless otherwise noted.