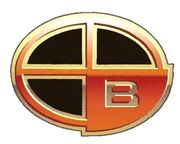 The Akaali system was a star system in the galaxy's Beta Quadrant, the location of the Akaali home planet, the homeworld of the Akaali civilization. (ENT episode: "Civilization"; ST reference: Star Charts)
According to Page 54 of the Star Charts the Planet Akaali is also named Omega Sagittarii III. This would suggest that it is the third planet orbiting the star Omega Sagittarii. This is likely to be an error since page 60 of the same book shows the planet without a note of Omega Sagittarii. Furthermore the appendix United Federation of Planets I shows Omega Sagittarii in a different location, where the would be in the real world.
Community content is available under
CC-BY-SA
unless otherwise noted.