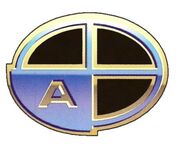 Beta Comae Berenices was a star system, a binary star located in Federation space in the galaxy's Alpha Quadrant, visible from Earth in the constellation of Coma Berenices.
The Beta Comae Berenices system's primary is a class F star with a G class star companion. Beta Comae Berenices is situated in sector 001, in the general vicinity of Barnard's Star and Sol. (ST reference: Star Charts)
Community content is available under
CC-BY-SA
unless otherwise noted.