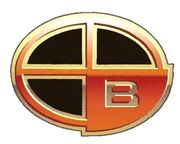 The Beta sector was a region of space outside of Federation territory, in the galaxy's Beta Quadrant.
History and specifics
[
]
The Beta sector is adjacent to two far-flung star systems, Weima and Rek'Sgar, on the far side of space controlled by the Romulan Star Empire and the Klingon Empire. (ST video game: Fleet Command)
Appendices
[
]
Connections
[
]
Background
[
]
Although Fleet Command does not assign quadrant designations to systems on the game's map, this system's position on the far side of Klingon and Romulan space would seem to indicate it is in the Beta Quadrant, especially in conjunction with the Greek language letter "beta" being the name of this hub.
This is positioned in a far corner of the Fleet Command game map.
References
[
]