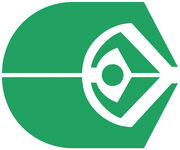 Bokat was a 24th century Ferengi man.
Biography
Edit
In the year 2370, Bokat opened the Games Bazaar on the Promenade of Deep Space 9. Bokat introduced Jake Sisko, Nog, Tena Lin and Rotor to the Zhodran crystal quest game. (DS9 novel: Arcade)
Appendices
Edit
Connections
Edit
Appearances and references
Edit
Community content is available under
CC-BY-SA
unless otherwise noted.