For the mirror universe counterpart, see Bolarus (mirror).
Bolarus IX, also known as Boliax or Bole, is a planet, the ninth planet of the Bolarus star system. A Federation member world and homeworld of the Bolian civilization, Bolarus IX's governing body is the Quorum of Bole. (ST novel: A Singular Destiny)
Bolarus is stormy and oceanic, the ninth planet in the system of the subgiant blue star Bolarus. Close to the Romulan Neutral Zone, it was a theatre of conflict in the Dominion War. (Decipher RPG module: Starfleet Operations Manual)
The Bank of Bolias is a prominent Federation financial institution, robbed in the year 2374 by the Orion Syndicate.
Former Federation president Min Zife was from Bolarus, first serving as planetary district representative, then as Bolian Federation councillor, and finally as president. Bolarus' current councillor is Nea. (TNG episode: "Conspiracy"; ST reference: Star Charts; DS9 episode: "Honor Among Thieves"; TNG novel: A Time to Kill; ST novel: Articles of the Federation)
Of the many unexplained names, Boliax, is the planet name used in TNG video game: Elite Force.
In 2355, Admiral Owen Paris kept several pictures on the wall of his office at Starfleet Headquarters. Each picture featured a group of Starfleet personnel, at least one of whom was named "Paris". One of these pictures was taken on the planet Bole. (VOY novel: Mosaic)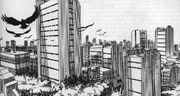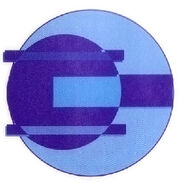 Other topographic features
[
edit
|
edit source
]
Community content is available under
CC-BY-SA
unless otherwise noted.