For other uses, see Canopus.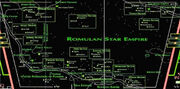 Canopus (or Alpha Carinae or Suhail) is a star with a system located 310 light-years from Sol in the galaxy's Beta Quadrant.
History and specifics
The Canopus-class starship, as well as other vessels called USS Canopus are all named for this location. The system contains at least five planets, three of which are inhabited. (TOS episodes: "Wolf in the Fold", "Where No Man Has Gone Before", "Arena")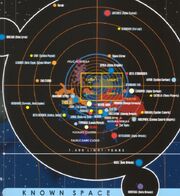 Canopus is located near the space of the Romulan Star Empire, in the vicinity of Trelka's Lair. (Last Unicorn RPG module: The Way of D'era: The Romulan Star Empire)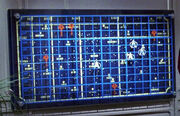 On at least one format of star chart, this system was in the general vicinity of Murasaki 312, Genovese's Star, Theta Mees, Altair III and Janus VI. (TNG episodes: "Yesterday's Enterprise", "The Wounded", TNG reference: The Continuing Mission)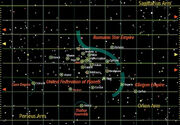 In the 2360s decade, this location was noted on a star chart showing deployment of Federation and Cardassian Union ships displayed in Captain Benjamin Maxwell's ready room aboard the starship USS Phoenix. (TNG episode: "The Wounded")
This system is noted as the home of Canopian brandy. (TOS novel: Spock, Messiah!)
In TNG video game: Birth of the Federation, the orbital configuration of the game map star systems was randomly generated each time a new game started. Neither were any history or specifics are established for this location in Starfleet Command III, as its name was arbitrarily selected for a Federation system on the game map by the game software, with random attributes.
Alternate realities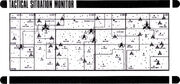 On a 24th century viewscreen display of a tactical situation monitor in an alternate timeline where the Klingon Empire was at war with the United Federation of Planets in the year 2366, Alpha Caranae was listed on a star chart showing Klingon allied forces in relation to Federation positions. (TNG episode: "Yesterday's Enterprise", TNG reference: The Continuing Mission)
System
Canopus primary star
Canopus I/Alpha Carinae I/Suhail I
Appendices
Connections
External links