For other uses, see Cardassia.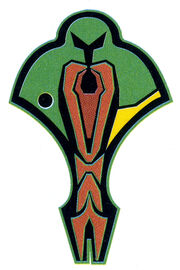 Cardassia II was the second planet of the Cardassian star system. There were no mountains on the world.
Arn Teldin was born on Cardassia II. (ST - The Lost Era novel: The Art of the Impossible)
Natima Lang grew up in an orphanage on Cardassia II. Gaten Russol also lived on the planet. (ST - Terok Nor novels: Night of the Wolves, Dawn of the Eagles)
Community content is available under
CC-BY-SA
unless otherwise noted.