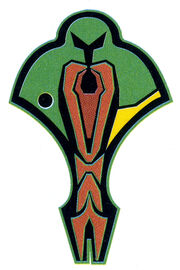 The Cardassian Liberation Front was the Cardassian resistance led by Corat Damar that formed towards the end of the Dominion War.
The group's aim was to combat the Dominion and drive their "oppressors" from Cardassian Union space. (DS9 episodes: "The Dogs of War", "What You Leave Behind")

This article is a stub relating to a group or organization. You can help our database by expanding on it.
Community content is available under
CC-BY-SA
unless otherwise noted.