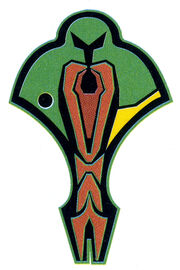 Culat is a city on Cardassia. The University of Culat is located there.
Kotan Pa'Dar and his family lived in Culat in the 2310s. (ST - Terok Nor novel: Day of the Vipers)
In 2372, students in Culat went on strike, which lasted until security forces killed three students and detained thirty-four. (DS9 novel: The Never-Ending Sacrifice)
In 2409, forty seven people were injured in a bombing at the university, carried out by the True Way. (STO mission: "Mine Enemy")
Community content is available under
CC-BY-SA
unless otherwise noted.