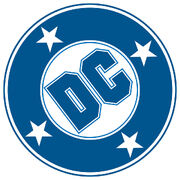 DC Comics were the third comic publishers to take on Star Trek, began printing Star Trek: The Original Series comics in 1984. The first series of TOS adventures began shortly after Star Trek II: The Wrath of Khan up to the events of Star Trek V: The Final Frontier. After a year long hiatus in 1988 they restarted, producing more TOS stories and the first Star Trek: The Next Generation comics until they finally lost the license in 1995.
Star Trek: The Original Series
[
]
DC's first run of TOS comics ran from 1984 until 1988. A monthly series ran for fifty-six issues with three annuals.
After a hiatus in production DC started a second series of TOS comics running from 1989 until 1995. A monthly series continued for eighty issues. There were six annuals and three specials, a miniseries The Modala Imperative and two one shots, Debt of Honor and an adaptation of William Shatner's novel The Ashes of Eden.
DC began production of TNG comics with a six issue miniseries in 1988. The series then began in a monthly format in 1989 and ran for eighty issues until 1995. Additionally there were six annuals, three specials and four miniseries.
Connections
[
]
This article or section is incomplete
This article is marked as lacking essential detail, and needs attention. Information regarding expansion requirements may be found on the article's

talk page

. Feel free to edit this page to assist with this expansion.