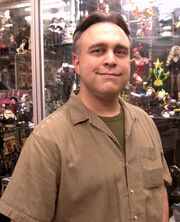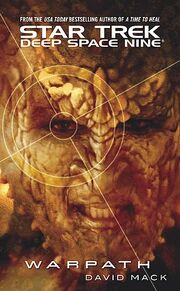 David Mack is the author of several novels, short stories, and eBooks, most notably the Star Trek: Destiny trilogy. Mack is also a screenwriter who, with John J. Ordover, wrote the Star Trek: Deep Space Nine episode "Starship Down" and contributed the story for "It's Only a Paper Moon". He currently lives in New York City.
Mack also wrote or edited dialogue scripts for the DS9 games The Fallen and Dominion Wars, as well as the character bios for Star Trek: Starship Creator..
Mack is one of several authors who have produced annotations for their published works.
A novel based on 2009's movie Star Trek, More Beautiful than Death, had been scheduled for publication in summer 2010, but was "indefinitely postponed".
Community content is available under
CC-BY-SA
unless otherwise noted.