m

m

 

(3 intermediate revisions by 3 users not shown)
Line 1:
Line 1:
 
+

[[file:vulcanIDIC.jpg|thumb|[[Vulcan]] emblem image.]]

−

The '''Essays of Discipline''' were a series of writings known to the [[Vulcan]] [[civilization]] which were written by the philosopher [[Surak]].

+

'''Essays of Discipline''' were a series of writings the [[Vulcan]] [[civilization]].

 
 
 
+

==History and specifics==

−

They were a required form of reading by members of the [[Lyr Zor]] clan who were expected to read the Essays between the ages of sixteen to nineteen. ({{n|TOS|Battlestations!}})

+

were reading members of the [[Lyr Zor]] clan who were expected to read the Essays between the ages of sixteen nineteen. ({{n|TOS|Battlestations!}})

 
 
 
+

{{stub-culture}}

−

[[Category:Literature]]

 
 
+
−

[[Category:Vulcan culture]]

 
 
+

==Appendices==

 
+

===References===

 
+

* {{n|TOS|sub=Fortunes of War|Dreadnought!}}

 
+

* {{n|TOS|sub=Fortunes of War|Battlestations!}}

 
+
 
+

[[category:vulcan literature]]
---
Latest revision as of 11:35, 26 April 2020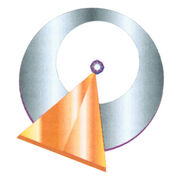 Essays of Discipline were a series of writings from the Vulcan civilization.
History and specifics
[
]
Essays of Discipline were written by the philosopher Surak and was required reading for members of the Lyr Zor clan, who were expected to read the Essays between the ages of sixteen and nineteen. (TOS novels: Dreadnought!, Battlestations!)

This article is a stub relating to a culture, language or tradition. You can help our database by expanding on it.
Appendices
[
]
References
[
]