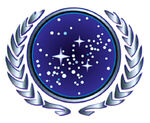 The Federation Secretary of Commerce is the individual within the Federation government who heads the Department of Commerce, serving as a member of the Federation Cabinet and an advisor to the Federation President and Council on issues relating to trade.
In 2381, the Federation Secretary of Commerce was Ralph Offenhouse of United Earth. (ST - Destiny novel: Mere Mortals)
Community content is available under
CC-BY-SA
unless otherwise noted.