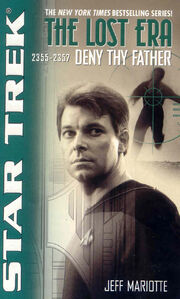 Jeff Mariotte was born in Park Forest, Illinois, and graduated from San Jose State University with a degree in Radio/TV/Film. He has been VP of Marketing and Senior Editor for comic book publisher WildStorm Productions, Editor-in-Chief for IDW Publishing, and a freelance writer. He and his wife Mary Elizabeth Hart live in Arizona.
Star Trek Bibliography
[
]
Connections
[
]
This article is a stub relating to an author, illustrator or other publishing production information. You can help our database by expanding on it.