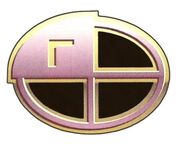 The Kar-telos system is a star system in the Gamma Quadrant which is located within ten light-years of the terminus of the Bajoran wormhole.
In 2372, the USS Defiant performed maneuvers through the asteroid belt in the Kar-telos system. (DS9 episode: "Bar Association")
In 2376, the Halloran was transported to the Kar-telos system by an Iconian Gateway. The USS Sungari was sent to escort them to Deep Space 9. (DS9 - Gateways novel: Demons of Air and Darkness)
Later in 2376, the crew of the USS da Vinci pursued the Wadi Tellow to Kar-telos. (SCE eBook: Malefictorum)
Connections
Edit
External link
Edit
Community content is available under
CC-BY-SA
unless otherwise noted.