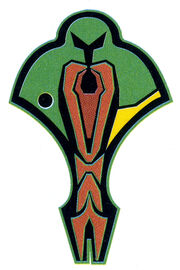 Kelrabi IX was a planet, the ninth planet located in the Kelrabi star system. Kelrabi IX was a planet of the Cardassian Union.
A popular seafood restaurant was located on Kelrabi. It was frequently patronized by Jagul Hanno, who traditionally invited the commanding officers of every starship in his fleet to eat dinner with him at the restaurant before embarking on a mission. (ST - Seven Deadly Sins novella: The Slow Knife)
For other uses, see Cardassia.
Connections
[
]