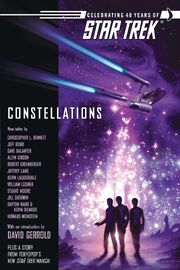 Kevin Lauderdale was born and raised in Los Angeles, California. He holds bachelor's and master's degrees in English Literature (from UCLA and San Francisco State University, respectively) as well as a master's in Library and Information Science (also from UCLA). He has published essays and articles in The Dictionary of American Biography, the Los Angeles Times, Animato!, and Mcsweeneys.net; as well as poetry in Andre Codrescu's The Exquisite Corpse. He lives in northern Virginia with his wife, two daughters, and two dogs.
He was the writer of "The Kevindex", a book review website, from 1996-2001. That site is now down, and only one piece of content is still available: An Annotated Guide to The Two Georges (an alternate history novel by Richard Dreyfuss and Harry Turtledove).
Community content is available under
CC-BY-SA
unless otherwise noted.