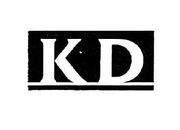 Kloratis Drives was a company based on the planet Tellar that was founded on reference stardate 1/8108.1 with its chartering organization being the United Federation of Planets Securities and Exchanges Commission.
It was a noted manufacturer of a number of warp drive technologies for Tellarite starships. In addition, it was also the lead developer of different forms of impulse engine designs. The researchers in the corporation were known to be engaging in a joint development program with Shuvinaaljis Warp Technologies, Inc with the intention of creating micro-warp engines for smaller transports. (FASA RPG module: The Federation)
The firm had at least two divisions which included:
Kloratis Warp Technologies 

Developed warp engine systems, as well as intercoolers, with division head being Doctor Cyristal Kelvar.

Kloratis Physics Technologies 

Involved in space warp physics research and was overseen by Doctor Ggrhm Klorata.
In the 2280s, Kloratis, HiBeam Energies Limited and Daystrom Duotronics provided component materials used to manufacture the prototype torpedo for Project Genesis. After the prototype was detonated in 2285, all three companies petitioned the Federation to offer them a new government contract to build replacement prototypes. (FASA RPG module: Star Trek IV Sourcebook Update)
By the beginning of the 24th century, the company president was Dsdrad Wrrnes. (FASA RPG module: The Federation)
Appendices
Edit
Connections
Edit
References
Edit
Community content is available under
CC-BY-SA
unless otherwise noted.