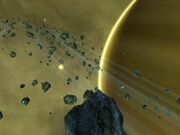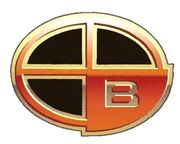 The Koolhaas system was a Beta Quadrant star system, located in the Risa sector of the Sirius sector block.
One of the features of the features of this system was an asteroid belt, which contained traces of decalithium, a component in the creation of red matter.
In the year 2409, a Starfleet starship investigated the system, and fought Klingons for control of the asteroids. (STO - Patrol the Risa Sector mission: "Koolhaas System Patrol")
Community content is available under
CC-BY-SA
unless otherwise noted.