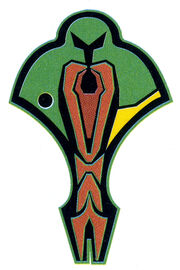 Loo Wess is a region on the planet Cardassia.
Among the landmarks there are the fountain Senndi, the peak of Errqa, the valley of Hrabin and the caverns of Ani.
Preloc's well known novel, Meditations on a Crimson Shadow, features many locations of Loo Wess. (ST reference: Federation Travel Guide)
Community content is available under
CC-BY-SA
unless otherwise noted.