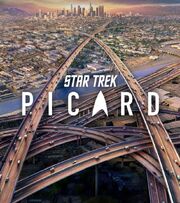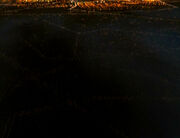 For other uses, see Los Angeles.
Los Angeles is a city on Earth, located in the U.S. state of California on the coast of the Pacific Ocean.
The offices of Schlitz Periodicals, publisher of the magazine Watch the Skies, were located in Los Angeles during the 1950s and 1960s. (TOS novel: From History's Shadow)
A genius died there in 1991, but was taken away to a better place moments afterward (ST short story: "The Man Who Sold the Sky")
It was visited in 1996 by the time-traveling crew of the USS Voyager and DTI agents Dulmer and Gariff Lucsly. (VOY episodes: "Future's End, Part I", "Future's End, Part II"; VOY short story: "Almost... But Not Quite")
A large part of the city was submerged under 74 meters of water by the Hermosa Earthquake of 2047, and the city earned the name of Los Angeles Island. (TOS novelization: Star Trek: The Motion Picture) By the 24th century, the area would be known as the planet's largest coral reef and home to thousands of aquatic species. (VOY episode: "Future's End, Part I")
Following the death of his parents, Lee Kelso spent his youth in an institution located in the city. (TOS - My Brother's Keeper novel: Constitution)
In 2273, Admiral James T. Kirk had taken a tube from Gibraltar to Los Angeles, and an air tram from Los Angeles to San Francisco as he headed for Starfleet Headquarters. (TOS novelization: Star Trek: The Motion Picture)
The Federation starships USS Los Angeles were named for this city.
Landmarks
Appendices
Connections
Appearances
External links