Margaret Wander Bonanno is the author of several Star Trek novels.
In a 2009 interview with Unreality SF.net, Bonanno commented "My two favorite series are TOS and DS9... I would love to write in the DS9 universe, but that's pretty heavily scheduled with other writers right now". [1]
Star Trek Bibliography
[
]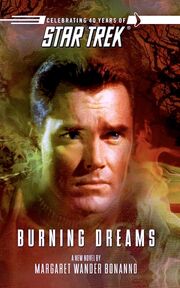 Information
[
]
Margaret Wander Bonanno has disavowed authorship of the novel Probe as large portions of that novel were rewritten by several others, including Gene DeWeese. Bonanno's story of how this came about, along with her original manuscript, can be found on her website.
This article is a stub relating to an author, illustrator or other publishing production information. You can help our database by expanding on it.
External link
[
]