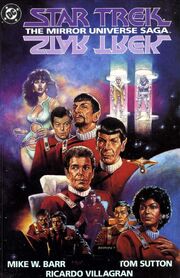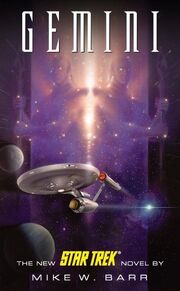 Mike W. Barr is a writer of both comics and novels. He has written for various Star Trek comic book series, including the Marvel series following Star Trek: The Motion Picture, the first volume by DC Comics, and the Malibu Comics TNG and DS9 series.
Marvel Comics
DC Comics
Malibu Comics
Tokyopop
"Memoirs of a First-Generation Trekkie" (essay published with "The Wormhole Connection")
Barr was announced to author a 2010 novel featuring Robert April in command of the Enterprise, titled The Millennium Bloom. However the book never got any further than the outline stage and was later removed from the schedule. [1]
Community content is available under
CC-BY-SA
unless otherwise noted.