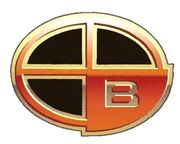 Minkar (or Epsilon Corvi) is a star with an associated star system in Klingon Empire space, located in the galaxy's Beta Quadrant.
Minkar was a giant star, a K type orange giant. Minkar was the location of a planetary system in orbit, including tenth planet Minkar X. (ST video game: Starfleet Command III)
No history or specifics are established for this location in Starfleet Command III, as its name was arbitrarily selected for a Klingon system on the game map by the game software, with random attributes.
Minkar system primary star
Minkar I
Minkar II
Minkar III
Minkar IV
Minkar V
Minkar VI
Minkar VII
Minkar VIII
Minkar IX
Community content is available under
CC-BY-SA
unless otherwise noted.