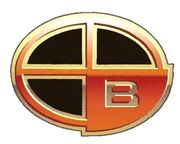 Porrima (also known as Gamma Virginis) is a binary star system located in the galaxy's Beta Quadrant.
History and specifics
This binary consists of two type F white stars in the constellation of Virgo, located 39 light years from Earth, in the general vicinity of system p Eridani, Iota Horologii, Kaleb and Zavijava. (ST reference: Star Charts)
This system gives home to the planet Porrima V, homeworld of the Porriman civilization. (ENT novel: Kobayashi Maru)
No history or specifics are established for this location in Starfleet Command III gameplay, as its name was arbitrarily selected for a system on the game map by the game software, with random attributes.
Appendices
Connections
External link