A potato (nicknamed spud) was a plant lifeform, an edible root vegetable.
In the year 2277, Terran potatoes were served at a banquet held in Fleet Admiral Karis Tatenen's honor aboard the USS Enterprise. (TOS - Star Trek II Short Stories short story: "The Blaze of Glory")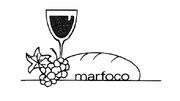 Potatoes was known to be consumed as a foodstuff available in the Federation in the 23rd century. Mars Foods Incorporated advertised themselves as a supplier of spuds in Spacelanes, a periodical publication in the late 23rd century. (FASA RPG module: Spacelanes: The Magazine of Interstellar Trade)
Community content is available under
CC-BY-SA
unless otherwise noted.