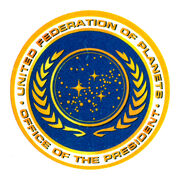 Richard Morvehl was a Federation politician in the 23rd century, native to Alpha Centauri.
In the early 23rd century, he served as Federation President, elected in 2216. He served two terms as president. (FASA RPG module: Star Fleet Intelligence Manual: Agent's Orientation Sourcebook)
Community content is available under
CC-BY-SA
unless otherwise noted.