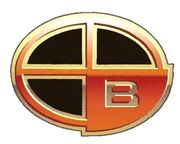 Sector 21C was a region in or near Federation space, a sector located in the galaxy's the galaxy's Beta Quadrant, a location on star charts used by the Federation in the 23rd century.
Sector 21C included Maluria, where the probe Nomad was discovered and compelled to self destruct. (ST reference: Spaceflight Chronology)
Maluria was located in the Beta Quadrant in the general vicinity of Nausicaa, Regulus and Yridia. (ST reference: Star Charts)
Community content is available under
CC-BY-SA
unless otherwise noted.