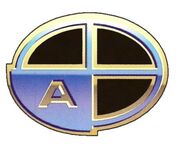 Septimus was a star system in the Cardassian Union.
Gul Monor once broke up a Ferengi privateer ring in the Septimus system. (TLE novel: The Art of the Impossible)
In 2389, Gul Madred acquired the rights to mine planetoids in the Septimus system and began building a large mining operation to extract the minerals. (ST website: The Path to 2409)
Community content is available under
CC-BY-SA
unless otherwise noted.