For other uses, see Stephen.
This character is a member of Spock's family.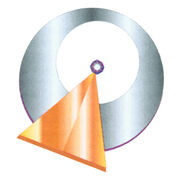 Stephen was a blond Vulcan national and, bizarrely, an entertainer and juggler in the 23rd century. In 2264, he was hired by Amelinda Lukarian to be the new juggler for the Warp-Speed Classic Vaudeville Company, and boarded the USS Enterprise enroute to Starbase 13.
Stephen drew the anger of Captain James T. Kirk after performing a potentially fatal stunt while docking his ship, the Dionysus with the Enterprise, as well as drawing the disapproval of Lieutenant Commander Spock for displaying emotion. At some point Spock displayed some familiarity with Stephen. Later he admitted to Doctor Leonard McCoy that they were cousins.
Stephen also kept a cat called Ilya. (TOS novel: Enterprise: The First Adventure)
Connections
Edit
Community content is available under
CC-BY-SA
unless otherwise noted.