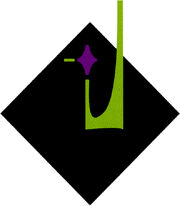 The T-Rogoran system was a star system, a trinary star located somewhere in the space of the galaxy's Gamma Quadrant, in the boundaries of the space claimed by the Dominion, near the Idran terminus of the Bajoran wormhole.
History and specifics
Edit
The T-Rogoran system consists of an type F white star primary and type G yellow star and type M red star companions. This system's orbit was the location of a planetary system which contained T-Rogoran civilization's homeworld, the planet T-Rogoran Prime. (ST reference: Star Charts; DS9 episode: "Sanctuary")
System makeup
Edit
T-Rogoran trinary star
Appendices
Edit
Connections
Edit
References
Edit
Community content is available under
CC-BY-SA
unless otherwise noted.