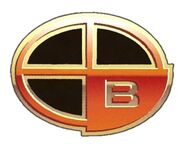 Talna was a star system, located in Federation space in the galaxy's Beta Quadrant. Talna was 31 parsecs from Sol, along the way to Rigel.
History and specifics
Edit
The Talna system's orbit was the location of a number of worlds, including third planet Talna III, formerly home to an Orion Colony and was later settled by Andorians, Humans, and Vulcans, who founded a Federation colony. (FASA RPG - The Orions module: Book of Common Knowledge)
System makeup
Edit
Talna primary star
Appendices
Edit
Connections
Edit
References
Edit
Community content is available under
CC-BY-SA
unless otherwise noted.