This article or section refers to licensed content which has not yet been released.
It contains information that may change frequently as the expected release date approaches. For in-universe perspectives, this information may be considered speculation until the source is available.
The Ashes of Tomorrow is the 2nd novel in the Star Trek: Coda trilogy by author James Swallow, due for release on 12 October 2021.
References
[
]
Starships and vehicles
[
]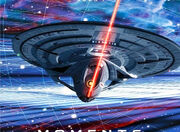 Locations
[
]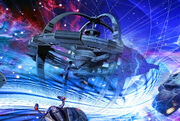 Science and classification
[
]
dimension • lifeform • quadrant • sector • sector block • space • star • star system • technology • time • timeline • universe • weapon
Technology and weapons
[
]
Other references
[
]
Appendices
[
]
Images
[
]
Connections
[
]
Timeline
[
]
External links
[
]