Tokyopop are a manga publishing company who became the first company to acquire the rights to publish Star Trek manga, in 2004.
Overview
Tokyopop have produced several anthologies of Star Trek manga stories starting in 2006 with Shinsei Shinsei. The first two books contained five manga stories and a prose short story from a recently released anthology by Pocket Books, with Pocket printing a manga story in the respective anthology to cross promote both companies products. The third book featured four, slightly longer, manga stories and an extra from a recent Pocket anthology of short novels.
Tokyopop originally planed their first book to be collection of tales in the Star Trek: The Next Generation era but at the bequest of Paramount they chose to develop a Star Trek: The Original Series book instead, to be released for The Original Series' 40th Anniversary.[1] After publishing their third TOS manga book the company announced plans for two TNG anthologies in late 2008 and early 2009.[2] One TNG book was printed in April 2009.
Publications
Unpublished stories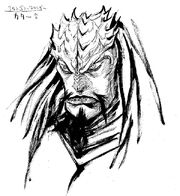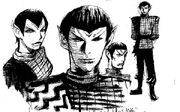 Details on the stories for Tokyopop's early TNG manga book were announced before they decided to publish a TOS book instead. It is not yet known if any of these stories will be revived in a future TNG book:
A "creepy space spider story" by Mike Barr
A "holodeck story with Worf in Feudal Japan" by Jake Forbes
A "Q story where he's split into three personalities" by Chris Dows
Skin Deep - a "Klingon battle story" by

Jim Alexander

A Mirror Universe tale by Mark Paniccia
Appendices
External links