Tokyopop are a manga publishing company who became the first company to acquire the rights to publish Star Trek manga, in 2004.
Tokyopop have produced several anthologies of Star Trek manga stories starting in 2006 with Shinsei Shinsei. The first two books contained five manga stories and a prose short story from a recently released anthology by Pocket Books, with Pocket printing a manga story in the respective anthology to cross promote both companies products. The third book featured four, slightly longer, manga stories and an extra from a recent Pocket anthology of short novels.
Tokyopop originally planed their first book to be collection of tales in the Star Trek: The Next Generation era but at the bequest of Paramount they chose to develop a Star Trek: The Original Series book instead, to be released for The Original Series' 40th Anniversary.[1] After publishing their third TOS manga book the company announced plans for two TNG anthologies in late 2008 and early 2009.[2] One TNG book was printed in April 2009.
Title
Stories
Writers
Artists
Published
Cover
Shinsei Shinsei

(New Life, New Star)
"Side Effects"
"Anything But Alone"
"'Til Death"
"Oban"
"Orphans"
Chris Dows
Joshua Ortega
Mike W. Barr
Jim Alexander
Rob Tokar
Makoto Nakatsuka
Gregory Giovanni Johnson
Jeong Mo Yang
Michael J. Shelfer
E.J. Su
September 2006
Kakan ni Shinkou

(To Boldly Go)
"Cura Te Ipsum"
"Communications Breakdown"
"Forging Alliances"
"The Scaean Gate"
"The Trial"
Wil Wheaton
Christine Boylan
Paul Benjamin
Diane Duane
Mike Wellman
E.J. Su
Bettina Kurkoski
Steven Cummings
Don Hudson
Nam Kim
September 2007
Uchu

(Universe)
"Art of War"
"Bandi"
"The Humanitarian"
"Inalienable Rights"

Prose excerpt from TOS - Infinity's Prism novella: A Less Perfect Union

Wil Wheaton
David Gerrold
Luis Reyes
Nathaniel Bowden
E.J. Su
Don Hudson
Nate Wilson
Heidi Arnhold
July 2008
Ultimate Edition

(omnibus)
"Side Effects"
"Forging Alliances"
"Art of War"
"Orphans"
"Communications Breakdown"
"The Humanitarian"
"'Til Death"
"Bandi"
28-page preview of TNG Sensation
Chris Dows
Paul Benjamin
Wil Wheaton
Rob Tokar
Christine Boylan
Luis Reyes
Mike W. Barr
David Gerrold
Diane Duane
Makoto Nakatsuka
Steven Cummings
E.J. Su
E.J. Su
Bettina Kurkoski
Nate Wilson
Jeong Mo Yang
Don Hudson
Chrissy Delk
March 2009
Boukenshin

(Adventurous Spirit)
"Changeling"
"Sensation"
"The Picardian Knot"
"Loyalty"
David Gerrold
Diane Duane
Christine Boylan
F.J. DeSanto
E.J. Su
Chrissy Delk
Don Hudson
Bettina Kurkoski
April 2009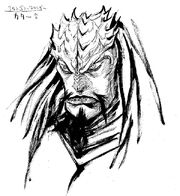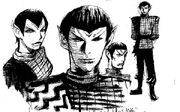 Details on the stories for Tokyopop's early TNG manga book were announced before they decided to publish a TOS book instead. It is not yet known if any of these stories will be revived in a future TNG book:
Community content is available under
CC-BY-SA
unless otherwise noted.