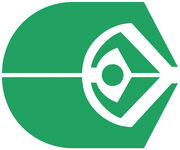 Torf was a 24th century Ferengi programmer who worked for Glat at the Glat Archive in the 2370s decade.
Biography
Edit
In the year 2376, Leck used a Tal Shiar optical camouflage suit to mimic Torf's biosigns to allow Leck into the Glat Archive. (DS9 - Worlds of DS9 novella: Ferenginar: Satisfaction is Not Guaranteed)
Appendices
Edit
Appearances and references
Edit
Community content is available under
CC-BY-SA
unless otherwise noted.