| | |
| --- | --- |
| Silly | This user thinks these user box things are a bit silly and doesn't wish to label himself =P |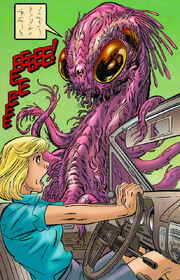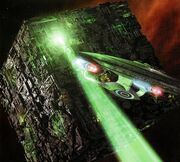 8of5 - Numerically Challenged Drone
Since the dawn of 8of5 there was Star Trek; repeats of The Original Series episodes and movies, then all new Star Trek from The Next Generation and beyond. Then 8of5 found Star Trek novels, and the games Armada, and Armada II, and finally comics, many many Star Trek comics! And so 8of5 was content, for there was Star Trek in every form.
And then 8of5 found the internet was also full of Star Trek, but one little Star Trek corner of the web was not yet full enough, so 8of5 came to Memory Beta, and it was good. 8of5 also discovered that all the news he found on Star Trek needn't be limited to him, and so he created a blog, so that Star Trek news could be spread, and this was also good.
Current Projects
I don't think I can reasonably claim to be working with great focus on one or two main areas presently. Some of the things currently interesting me, or that have interested me before and I will no doubt revisit include: comics by IDW, the Early Voyages series, the DS9 relaunch, the UK comic strips, updating the Memory Beta Chronology. And generally keeping this palce consistent and in style.
Links to things
Completed Projects
Novels
Comics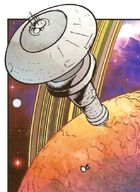 Old
These were done earlier in my time on MB when we weren't working to the same level of detail we do now. Once these were considered complete articles, but compared to the above they need more work now.
Thinks I'm quite pleased with...
Articles with substantial contributions by myself but with a focus just on the single article rather than everything that links off of it like the projects listed above.
Joseph Amasov • Atalskes phaser IV • Bluegill • Borg fusion cube • Borg Incursion of 2366-2367 • HMS Bounty • Bularian canapé • John Byrne • Captain's Personal Log (Focus on... Star Trek) • Carbon planet • Cloaking device • Counter Strike • Danube-class • Delta Vega (Vulcan system) • Delta Vega I • Denebian slime devil • The Devil in the Dark • Donatra • Draco Berengarius • Epsilon Ceti • Federation-Klingon Cold War • Fusion core • Goddard • Gralmek • Groumall-class • Habitat ring • Horta • Hoverbike • IDW Publishing • Kahnrah • Kaylar • Kor, son of Rynar • Lighthouse • Maraar-class • Military shuttle • Narada • New Founder homeworld • Norway-class • Ohalu Prophecies • Ortees Sharad • QuchHa' •

Romulan Star Empire

• Skimmer • USS Spirit • Starfleet conspiracy • Star Trek: Deep Space Nine • Star Trek: Early Voyages • Star Trek: The Original Series • S'ti'ach • Sydney-class • Temple • Xindi superweapon • Vesta-class • Virka
Page template
This is a template for a standard media page, I keep it here so I can quickly access it to create new pages:
==Publisher's description==
;
:

==Summary==
{{incomplete}}

==References==
===Characters===
:
===Starships and vehicles===
:
===Locations===
:
===Races and cultures===
:
===States and organizations===
:
===Science and technoloy===
:
===Ranks and titles===
:
===Other references===
:

==Timeline==
===Chronology===
{{start box}}
{{Timeline-chronology}}
{{Pocket order|
prevpocket= |
nextpocket= |}}
{{MB order|
prevMB= |
nextMB= |}}
{{DC order|
prevDC= |
nextDC= |}}

{{Timeline-chronology+|type= |primary= |number= |}}
{{Chronology order|
date= |
prevdate= |
nextdate= |}}
{{end box}}

===Production history===
{{Timeline-published}}
{{Published order|
type= |
seriesformat= |
before= |
after= |}}

{{Author order|
author= |
before= |
after= |}}
{{end box}}

==Appendices==
===Related stories===
===Images===
<gallery>
</gallery>
===External link===

Connections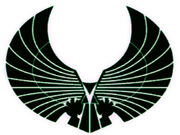 Thanks and credit to the following invaluable websites: