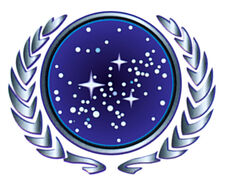 Winona Kirk was the wife of George Samuel Kirk Sr., and the mother of George Samuel Kirk Jr. and James T. Kirk.
Following the death of her husband, Winona left Earth in 2259, to stay with her eldest son and his family on Deneva.
In 2264, Winona and her eldest son attended the change of command ceremony of the USS Enterprise (NCC-1701) from Captain Christopher Pike to James T. Kirk.