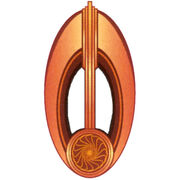 Zhentu Province is a province on the planet Bajor.
In the year 2372, Grand Nagus Zek had acquired a holographic program simulating a location in Zhentu Province. (DS9 novel: The 34th Rule)
In 2380, soil reclamators were being used in Zhentu Province to restore the soil that had been affected by the Cardassians during the Occupation of Bajor. (DS9 novel: Original Sin)
Community content is available under
CC-BY-SA
unless otherwise noted.